The X-Plane Flight Training Course develops remarkable proficiency by integrating flight lessons from the FAA-Approved Gleim Pilot Training Syllabus with the ultra-realistic X-Plane flight simulator.
Experience all flight maneuvers at home, with step-by-step guidance, real-time corrective feedback, and post-flight evaluations.
Student pilots using the X-Plane Flight Training Course are better prepared for flight training than ever before.
The entire course allows student pilots to practice all flight maneuvers for about the cost of 1 hour of dual instruction and aircraft rental.
Practice every flight lesson from the Gleim Private Pilot Syllabus
Experience each flight before flying
Build proficiency and confidence
Develop a safety mindset and practical decision-making skills
Learn quickly and economically
Move the classroom from the airplane to the simulator
Know student strengths and weaknesses before flying each lesson
Tailor instruction to each individual student
Teach more effectively and turn your students into pilots
Increase student retention
Recruit new student pilots
Develop safer, more competent pilots
Increase resource utilization
Receive predictable client expectations
Fully Integrated & Simulated Aviation Training
Course Launcher:
Loads flight lessons
Contains over 100 detailed training videos
Has post-flight analysis tool for reviewing flight history
Flight Profiler:
Digital flight instructor
Monitors your training in real time
Gives you feedback on every move you make
X-Plane 10 by Laminar Research
Gleim X-Plane Flight Training Course
Over 100 Training Videos

Course Tutorial Videos
X-Plane Tutorial Videos
Pre-flight briefing videos for each lesson

Real-time instruction and feedback
Fully interactive, true-flying, digital Cessna 172 aircraft model
Digital flight lessons specifically tailored to real-world flight training
Flight profiler and evaluation tool
Requires X-Plane 10 or 11 software by Laminar Research
64-bit Windows Operating System (not Mac compatible)
DVD-ROM drive
Make sure your computer meets the minimum specifications for X-Plane 10 or X-Plane 11. 
Gleim recommends the use of a control yoke and rudder pedals. While X-Plane does allow you to fly using the mouse, it's much more beneficial to your training to use flight controls that are similar to what you will be using in the actual airplane.
Gleim recommends using Logitech peripherals.
Check System Requirements
Will X-Plane 10 run on my system?
Minimum Requirements
Best Experience

Quad Core, 3.0 GHz or faster
8 GB of RAM
DVD-ROM
DirectX 11-capable video card with at least 2 GB of VRAM.
Windows Vista or Higher Required. Not Mac compatible.

Quad Core, 3.0 GHz or faster processor.
16-20 GB of RAM,
a DVD-ROM, and
a high-performance, DirectX 11-capable video card with at least 4 GB of on-board, dedicated VRAM.
How to check your hardware:
Start > "dxdiag" > Look for details under System Tab and Display Tab
1: Click on the Start Button: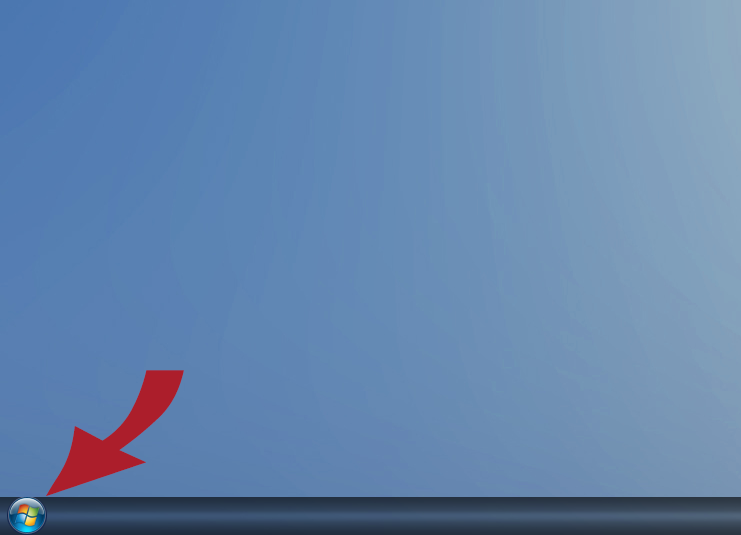 2: Type "dxdiag" (without quotes) in the start menu search, then press 'Enter'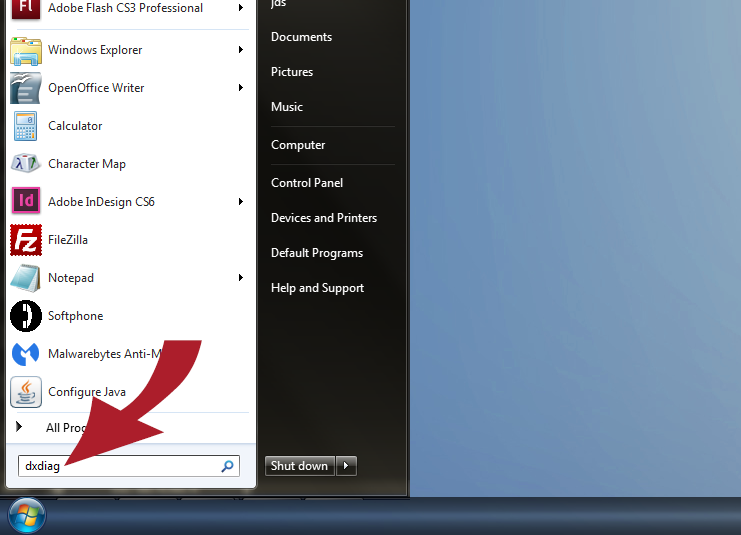 3: A DirectX diagnostic tool will open: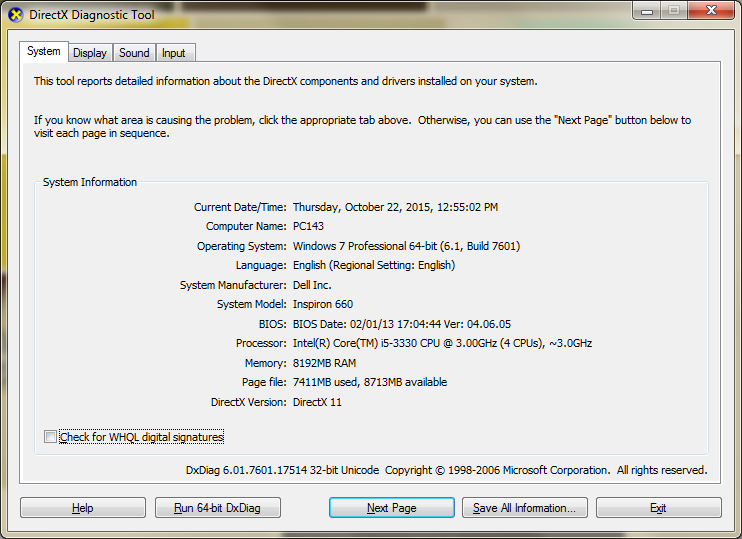 4: The System tab shows the computer hardware specifications.
                              a) Note the Number of CPU's: ____________________

                             b) Note the Processor speed: ____________________ (e.g. 3.00GHz)

                             c) Note the Memory: ____________________________ (e.g. 8192MB RAM)

                             d) Note the DirectX version: _____________________ (e.g. DirectX 11)

5: The Display tab shows the on-board video specifications.

                             a) Note the Memory: ___________________________ (e.g. 2048 MB)
Compare these values to the requirements above.
The higher the numbers, the better your system will perform.

Does your system meet the requirements?
If you need assistance please feel free to call us at 800-874-5346 x471 or we can call you by clicking below!
Training Solutions
Check out more pilot training products